Our Latest News, Tips, Advice & Ramblings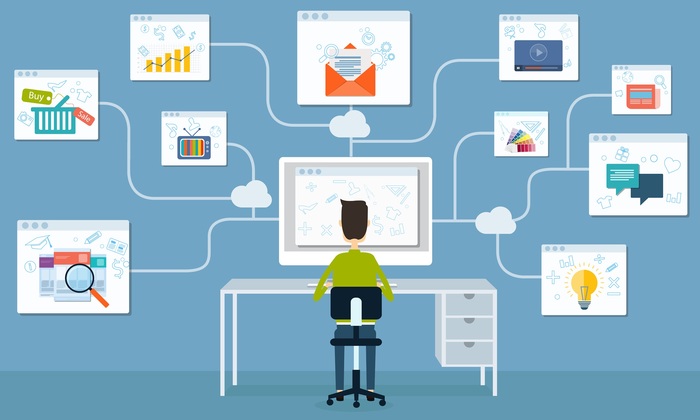 Top Content Management Challenges Of 2018
The Content Marketing Institute completed in a survey in the last quarter of 2018, called the Content Management and Strategy Survey; here are the results.
What Are Your Plans For The Year Ahead
A brief message to wish you the best of luck for the new year, and to remind you that we are here if you need our help with your online presence.
Blogging Does Not Stop When You Hit Upload
If you ordered some brand new leaflets you wouldn't leave them in a box in your garage... so why do that with your blog posts?
If you have goals to improve your online presence in 2019 then you'll want to have a look at these special offers for social media management, blog posts and email newsletters.
About Insert Business Name – Spam Email
Have you received an email that is titled "About" and then your business name? So have we!
Why Should Your Business Be Blogging in 2019?
If you are sitting on the fence about blogging for your business then this a must read blog post for you.
How To Achieve Your Content New Year's Resolution
Set yourself some New Year's resolutions for SEO content but not achieving them? Have a look at this blog post!
When Was Your Blog Last Updated?
Not updating your blogs or having outdated blogs as your last updates is a massive blogging crime.

Want to avoid going into virtual jail?
New Year's Resolutions - Send Monthly Email Newsletters
If you have set yourself the business goal of sending monthly newsletters then you need to read this blog post. We give you tips on how you can do it yourself, or the cost of outsourcing it.
I Am An Inspirational Business Owner - Apparently
I was recently awarded Small Inspirational Business Owner of the Year and it got me thinking. I have put these thoughts together in this blog post.
How To Succeed At Social Media For Your Business
We have put together a list of tit-bits that you can use to help ensure you succeed at social media for your business.
Save Time By Automating Your Marketing
Are you putting off posting on social media sites or sending newsletters because you haven't got enough time?

Then automate it!
Is Email Marketing Still Reliable?
Have you tried email marketing for your business? If not, why?
How To Start A Blog – Even If You Are Pants At Tech
If you have pants tech skills and it is putting you off starting a blog posts, then this is a must read blog for you!
Where Can You Find Fresh Blog Topic Ideas?
Want to write your own blog posts but don't have the ideas?
If you'd like more local work then you need to look at local SEO - which this blog post will give you some pointers on!
Get Your Social Media Scheduled For 2019
We've put together some ideas of things you can schedule into your social media right now.
You Know How Much A Loaf Of Bread Is
If you were charged £20 for a loaf of bread you might think you were being ripped off - but what about digital marketing?